Girl, Hi!
Wake the FUCK up!
    Aren't you so excited? You're alive another day on this beautiful planet!!!!!
Well… maybe, maybe not. But here's a gentle reminder: you have everything you need right now to make huge shifts in the trajectory of your life. You want to lose weight? Start today. Ready to tackle that huge project at work? Start today. You want to feel alive, energetic, fabulous... like you really are living the life your Instagram portrays? Start today!  A world of opportunities for growth and learning awaits. You shouldn't wait for a tragedy to be grateful for your life, feel that NOW. Some things you just have to muster up the willpower to do and you can...you're a WOMAN! You literally have the capability of creating life inside of you, and you're telling me you can't wake up half an hour earlier? That's BULLSHIT. You deserve this time. This time is for you, and it is absolutely essential in the sustainability of your success. Woman-up and rise earlier! Let's get into it...
If you're still having trouble finding that motivation in the early morning, Mel Robbins is a fantastic resource to tackle that AM drag. She is a CNN contributor, mother, wife, speaker and author. She has written an incredible book called The 5 Second Rule. If you need some tips on how to do simple, everyday things without procrastination, this book is totally for you. Waking up earlier on purpose every day is no easy feat, and her tool for getting your ass out of bed really works. She suggests counting backwards from 5 to propel you into action whenever you KNOW you're supposed to do something that you are accustomed to dodging on the regular. For example, if you're getting up in the morning, no more hitting snooze. Set the alarm, and when it goes off, count 5..4..3..2..1 and get your ass out of bed! There is science involved in this little trick, and it's all about interrupting patterns and habits you have developed over the years. Too science-y for us to get into now… but speaking from experience, that shit works like a charm!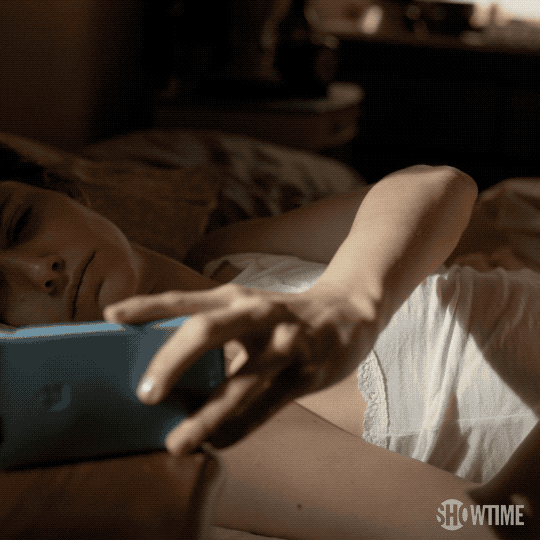 Upon waking, do yourself a huge favor and do not open your email or social media accounts. This simple action prevents your mind from being flooded with messages and images that are not relevant to centering yourself (GOALS). When you wake up to a list of notifications, emails, and negative breaking news, it puts your mind in catch up mode, which can easily turn into anxiety or stress. It's totally distracting and a stankass way to start the day. In an instant- there is a list of things to do, superimposed on all the real things that you have to do. You have your own life, your own goals, and investing your energy in other people's bullshit ain't gonna get you there. You'll open those emails and check those DM's soon enough, and it won't stop all day long so no rush… you aren't missing out on anything, promise. This fresh mind space allows you to be crystal clear on your own vision of how the day will go, without the influence of other people's fight for your attention.
Ok, so now you're up (yay!), you haven't yet opened Pandora's Box, and you've successfully avoided exposure to the shit that typically hijacks your morning. Now what… coffee?? While that sounds truly amazing... HELL NO, drink some damn water first! Sixteen ounces to be exact. Our bodies are made of 72% water, and while you sleep, your body is on the grind to keep your ass alive, so replenishing first thing in the morning is completely necessary. Water jump starts your metabolism, increases your energy, flushes out toxins, gives your brain fuel, and boosts your immune system. It's pretty much the best thing you can do for your body first thing in the morning. Not to mention, your dehydrated skin will thank you.  Making the conscious effort to replenish your body and fuel your day with water first thing in the morning, sets out the sounding alarm to the Universe that you love your body, and you want to treat it accordingly. Namaste.
Your perception is your reality, your thoughts become feelings, your feelings determine what kind of actions you take-- don't self sabotage. Be mindful of the chatter in your mind. We all get into habit loops of complaining, whining, and making excuses as soon as our eyes open. Like, what? That is NOT the energy that's conducive to getting the fuck up to own your day! Very much the opposite will happen: you'll look at the time, and slam your head back into your pillow. So, be quick to rise and begin the day with intention, before your mind takes you right back into your comfort zone, AKA your bed.
Leave a comment
Comments will be approved before showing up.